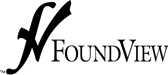 "The presence of the FoundView checkmark on this page guarantees that every photograph on this site depicts the forms and shapes that the camera recorded the moment the shutter was clicked, no more, and no less. Any post-shutter manipulations were limited to tonal variations; no one involved in producing the photographs moved, added, deleted (except by cropping), or otherwise altered any forms or shapes in the photographs after the shutter was clicked." To view the Foundview guidelines and obtain additional information, just click on the logo.
All original images are copyright © 1999-2005, by Pat Goltz, Maribeth Terry, and Ray Rasmussen, respectively.
Thank you to eponce, Zazie, LutzB, choronr, Grosch, turx, 1pearl, Dotthy, prutzworks, hillrunner, christianfly, Jean-Pierre, joshus hund, and many others for their help and encouragement.